The blessings of the Ariake Sea of Japan
We purchase high-quality nori from producers with whom
we maintain good relations.
The Ariake Sea of Japan is a well-known production area for nori. Isoya has bidding rights from the Nori Fishing Cooperative Association. At local bidding sessions our staff personally place offers for the best dried nori as raw material, to purchase a year's worth.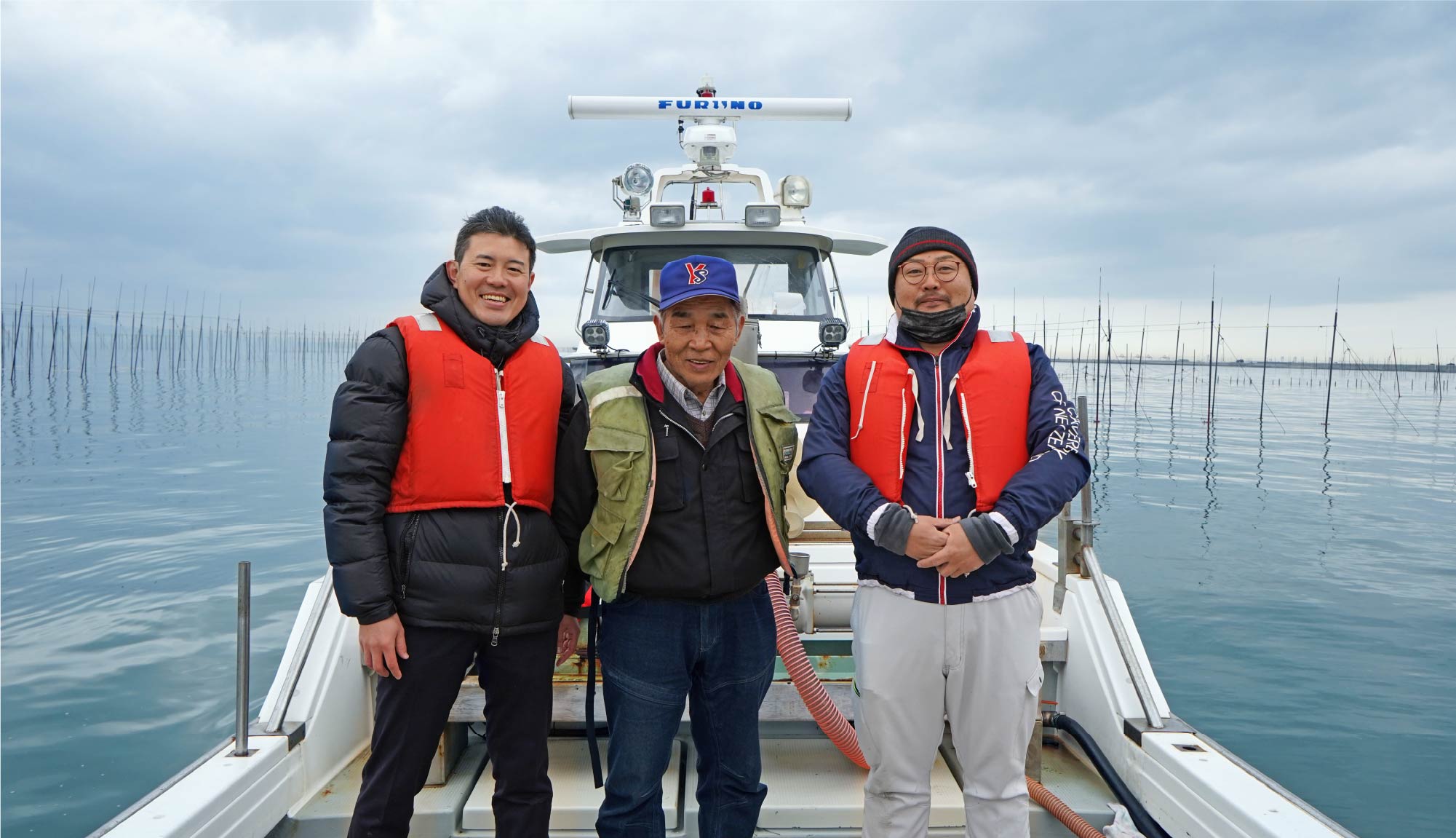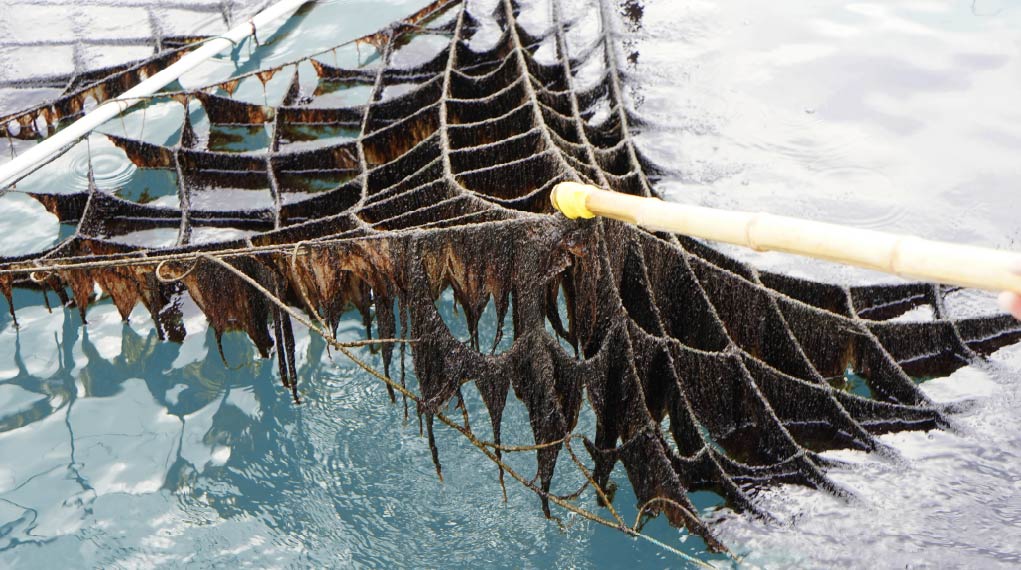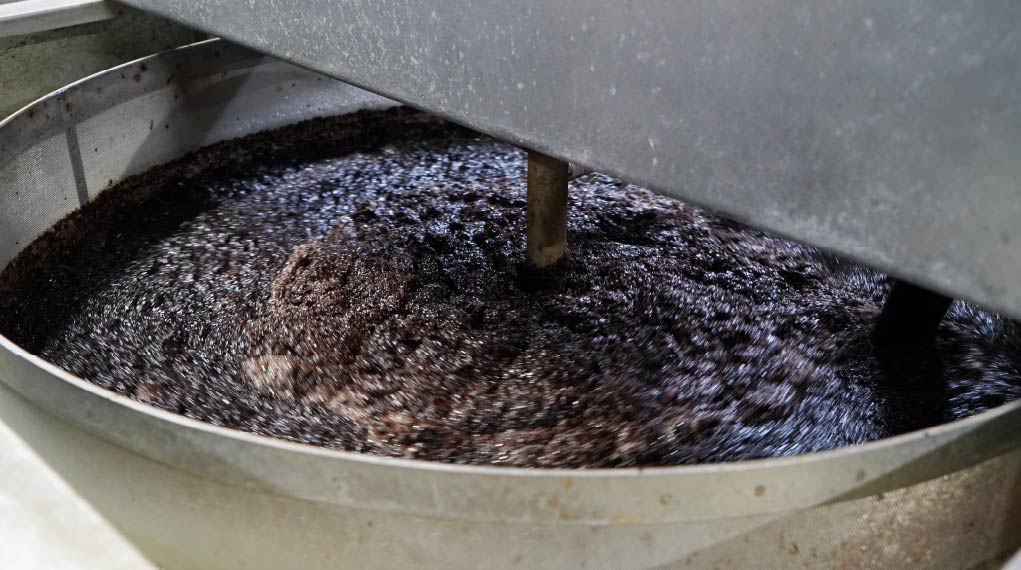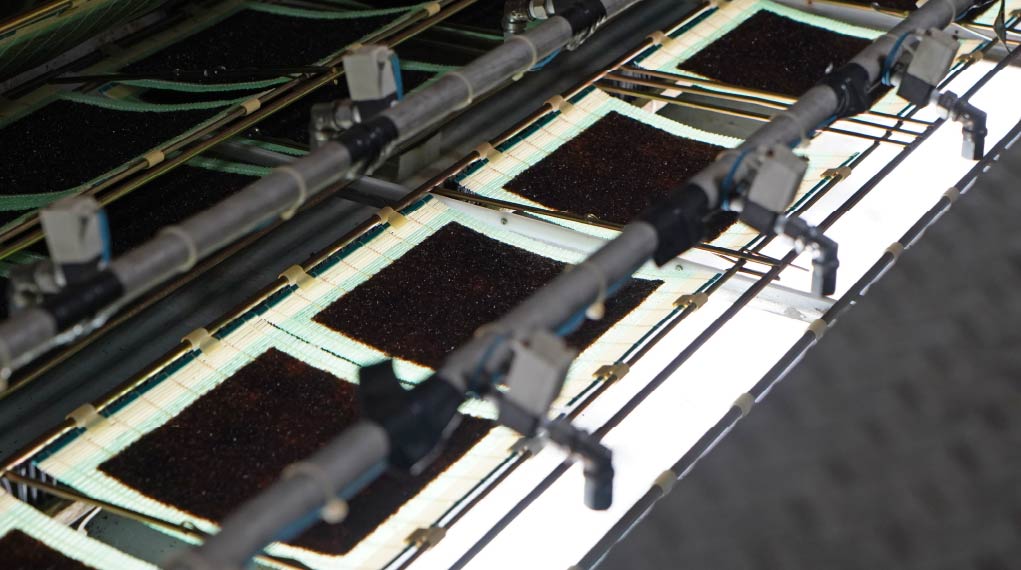 Isoya's nori is produced from start to finish entirely at our own factory.
Nori purchased from local producers is taken to our factory to create products through integrated management of every process.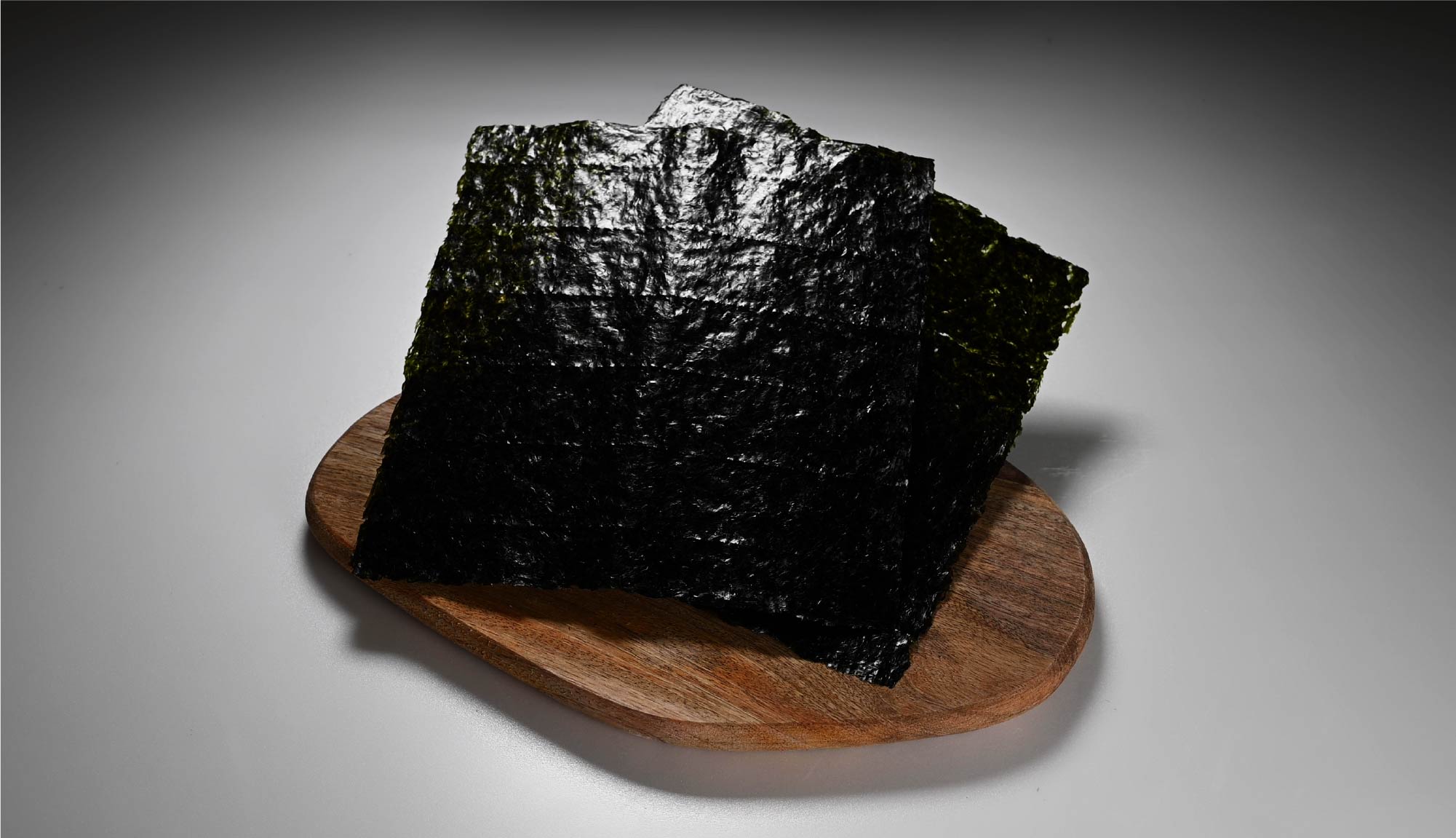 As a manufacturer, we handle every aspect of production out of our great responsibility to our clients, from (1) the roasting process, (2) cutting, (3) canning, and then (4) bagging on automated lines, followed by (5) passing strict inspections, (6) packaging, and finally (7) shipping preparations.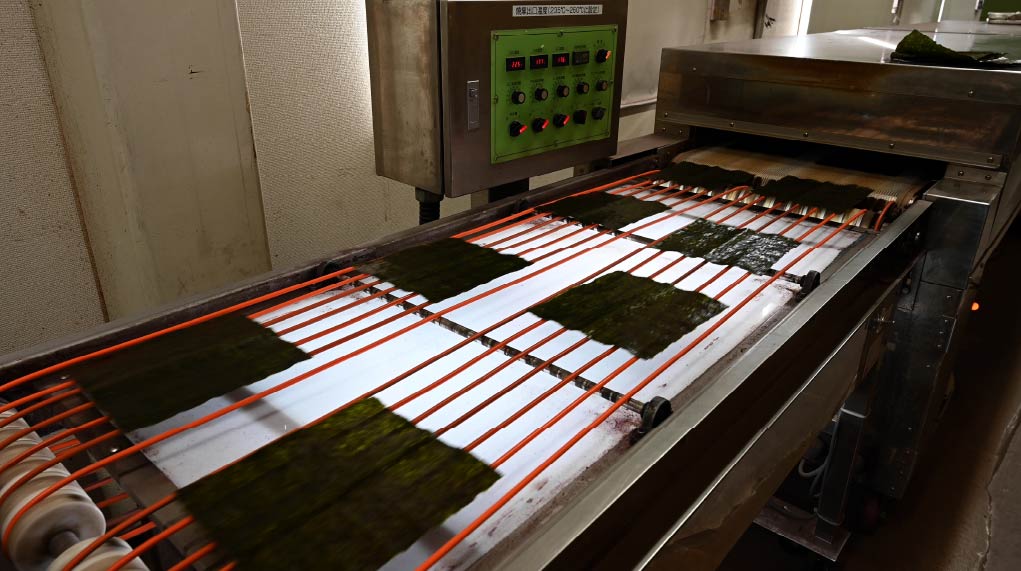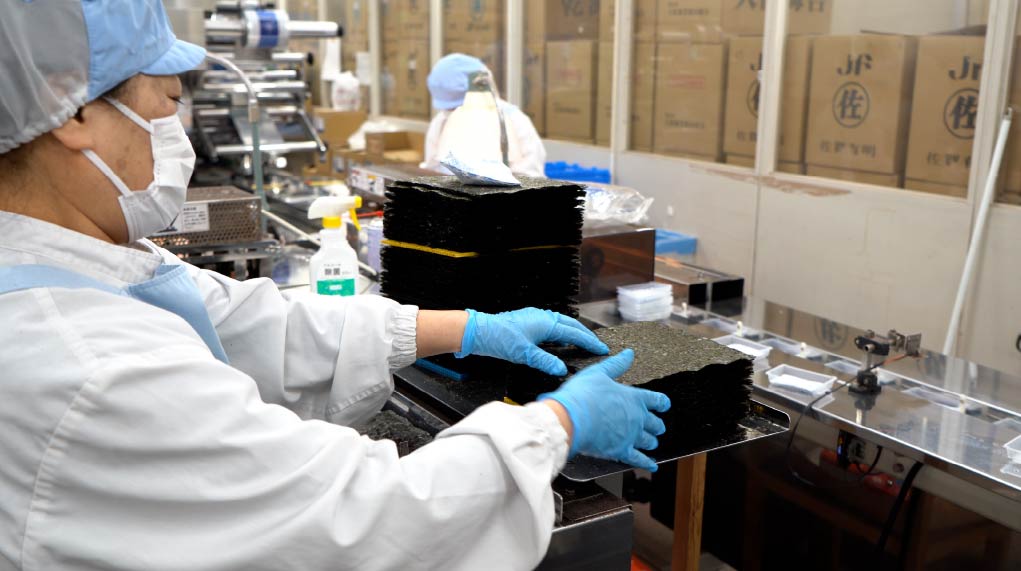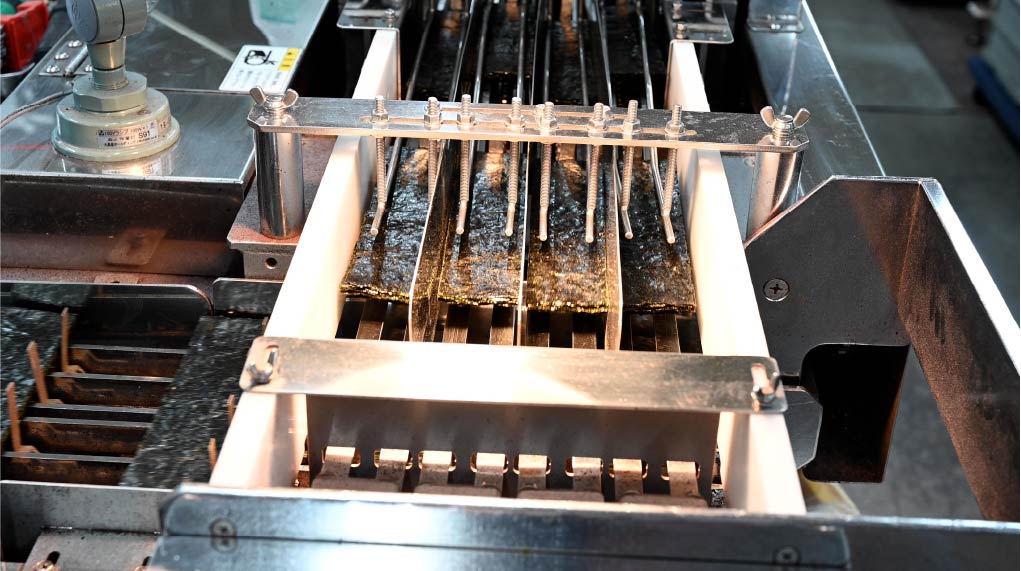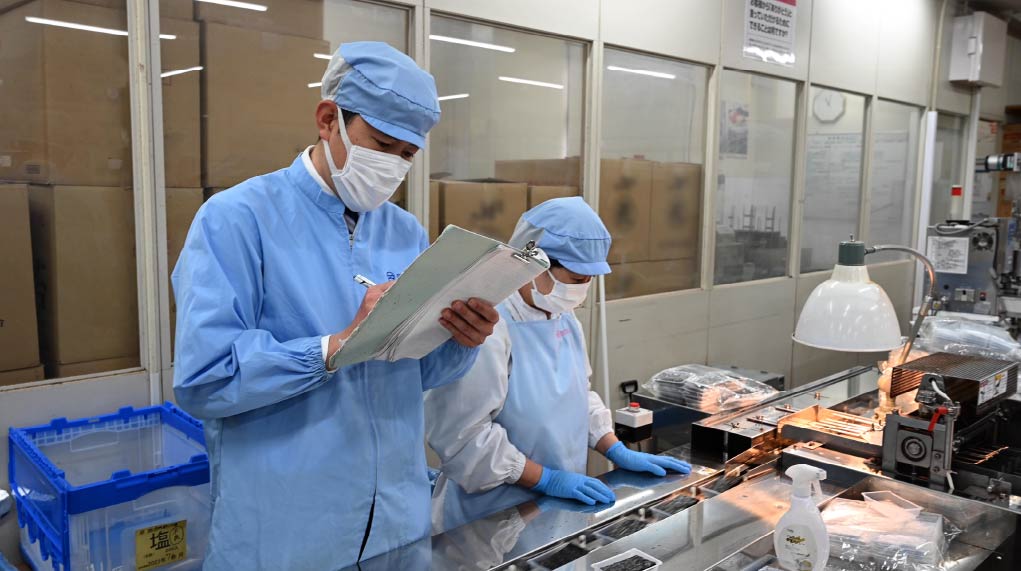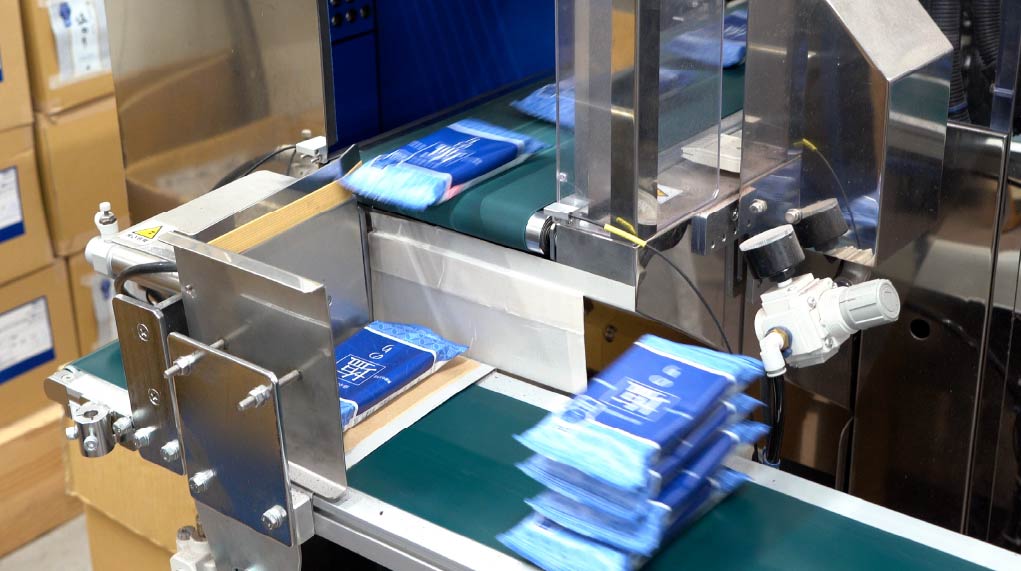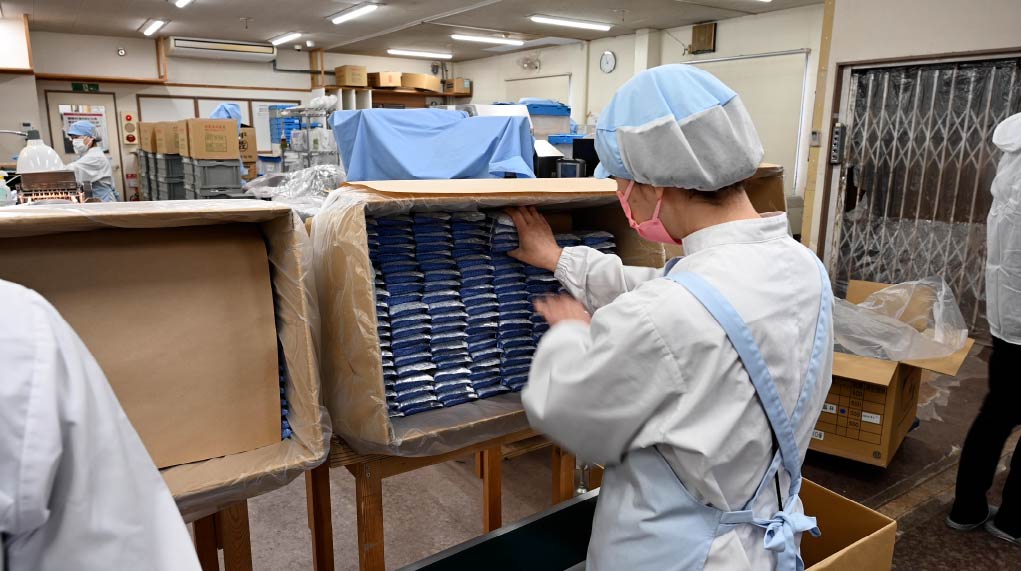 We won the Monde Selection Gold Award for three consecutive years.
(Nanko apricot seaweed 2019.2020.2021)
The Monde Selection assesses food and other consumer products to certify the highest quality items as an international review organization. The selection is impartially made by a group of independent expert judges, just like the Michelin Guide. Headquartered in Belgium, the selection focuses on aspects like taste, raw materials, hygiene, packaging, and aptness of the labeling.
Nanko Apricot Seaweed (from the Ariake Sea), which won the gold award for three consecutive years, is elegantly seasoned nori from the Ariake Sea that has the rich aroma of the seashore and a wonderful crispness, flavored with a sauce using Nanko plums. This is a superb product with a crisp texture and a lingering aroma of plum.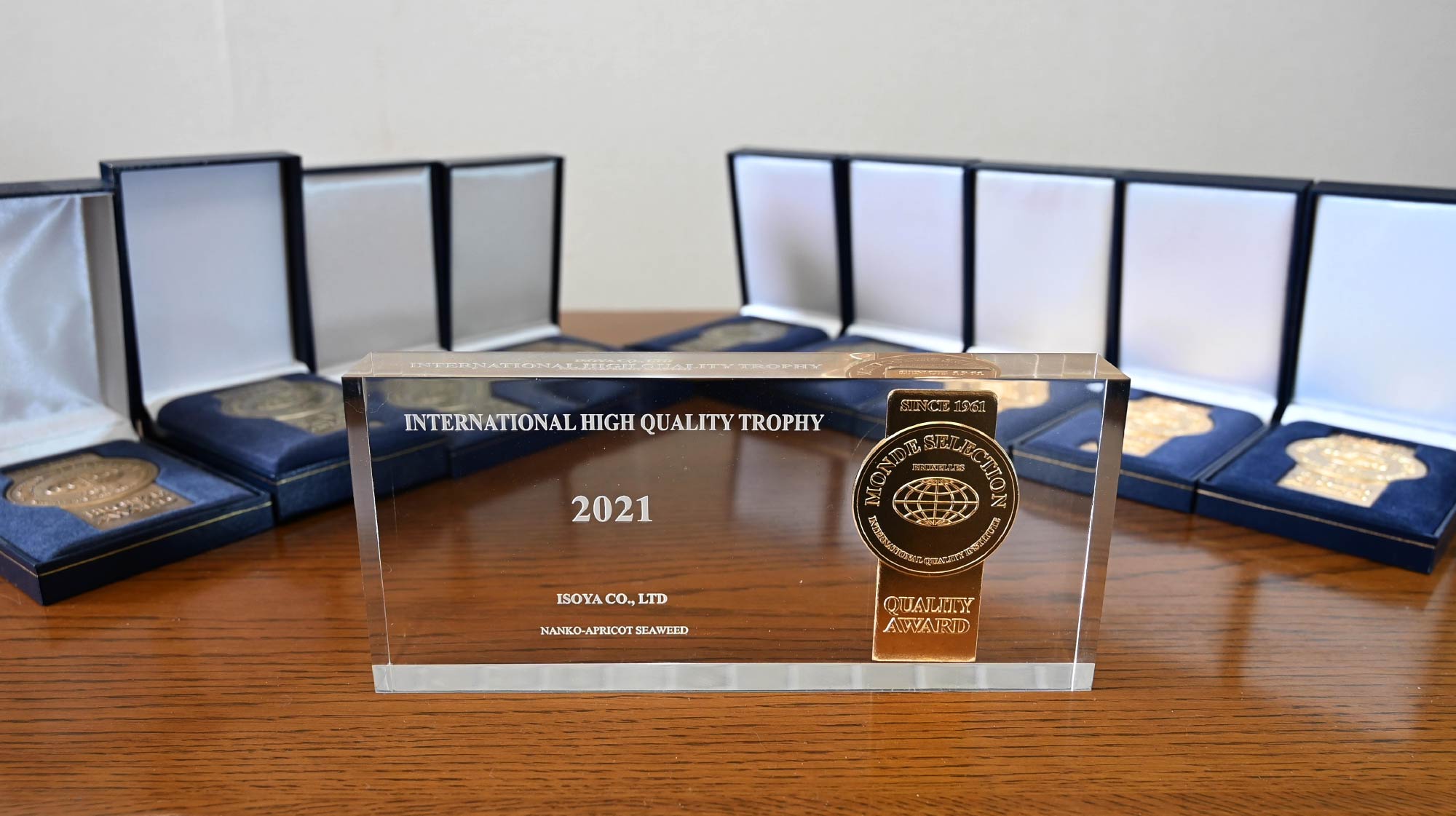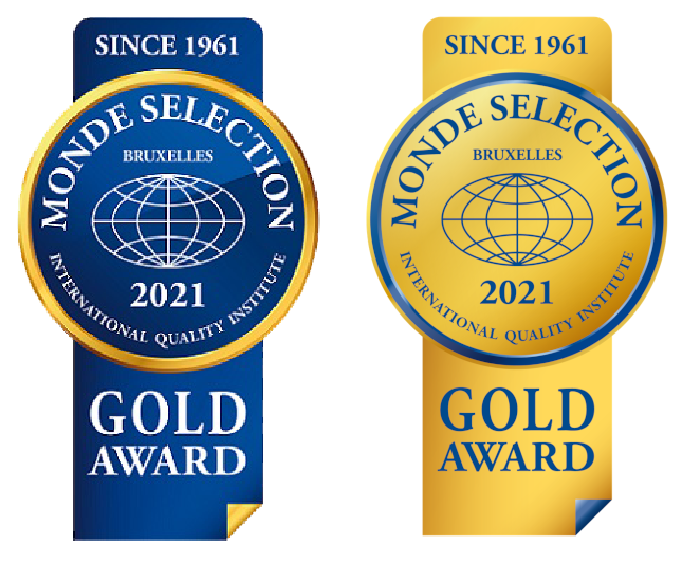 June 2nd 2014 MONDE SELECTION 2014 SILVER AWARD
June 1st 2015 MONDE SELECTION 2014 SILVER AWARD
June 1st 2015 MONDE SELECTION 2014 BRONZE AWARD
June 1st 2017 MONDE SELECTION 2017 SILVER AWARD
June 1st 2019 MONDE SELECTION 2019 GOLD AWARD
June 1st 2020 MONDE SELECTION 2020 GOLD AWARD
June 1st 2021 MONDE SELECTION 2021 GOLD AWARD
Hygiene management based on HACCP
HACCP stands for Hazard Analysis and Critical Control Points. It is a method of food hygiene management that predicts hazards in all stages from delivery of the raw materials to manufacturing and shipment, specifies critical points to prevent these hazards, and consistently monitors and records them to ensure the safety of each individual product.
Isoya thoroughly undertakes hygiene management based on HACCP to provide our customers with safe and reassuring products.